29.01.2020 - 30.01.2020
View Coronavirus 2020 on baixing's travel map.
Jan. 29/20
I woke up early again and crossed the street to the train station. I decided to go to Kinugawa, which is a natural spring onsen town. There were about 10 free onsens for foreigners until the end of February so I wanted to take advantage of them. It was only about 4 stops and I arrived there at around 9am. My hotel check in time was 3pm and in Japan, good luck to you if you show up early because sometimes nobody is there.


I thought I would put my bag in a locker at the train station, but it $7 so I decided just to carry my bag around to the onsen. However, I was still too early. I sat down on the bench and used the free wi-fi in the train station. I checked my wechat and I had a message from the ferry company saying my ticket back to China had been cancelled. Did you know there was a pandemic? I immediately called the ferry company and they told me that they couldn't give me a refund, I would have to contact Ctrip directly because that's who I paid for the ticket. Do you know how hard it is to find an english speaking operator at Ctrip...it's hard… They have a North American office so I called there first. They wouldn't give me the refund because I bought it on a Chinese app. It was a little bit lucky that Kinugawa was having this promotion today because there were four very polite ladies standing doing nothing behind a bright red "Welcome to Kinugawa for Chinese New Year" sign. Do you know what that meant??? They all spoke Chinese and English, exactly what I needed. Kinugawa was expecting a lot of Chinese people to visit. Lucky me! One of the women volunteered to translate for me on the phone after I explained the situation, however, the wi-fi signal did not reach her table and she would not be able to walk over to the bench I was sitting on using the wi fi approximately 20 metres away. So I went back to the bench and I asked her if she would come over if I waved at her once I got an answer because the hold times were very long and she said yes. I may have been on hold for 20 minutes but when I looked over at her, she was busy with someone else. The other 3 women didn't speak English, only Chinese and Japanese. So they were also useless. I used my vast Chinese vocabulary to try to tell the woman on the phone to wait and she got the message. She also managed to find someone that spoke English at Ctrip which was amazing. She promised to give me a full refund. Mission accomplished.
As soon as I hung up the phone, a man came over to me and asked me if I needed help in perfect English, he spoke Japanese and Chinese. I thought "if you have been listening to me this whole time, why on earth are you telling me now, after I'm finished with my struggle?" I said "no thank you" and left the station. By now the rain had stopped and the free onsen was open.
The first onsen was called Kinugawa Park Hotel.


This was my favourite. It had long hours and two enormous pools inside and one rock pool outside and a wooden boat shaped pool also outside that was boiling...you boiled your skin off it was so hot!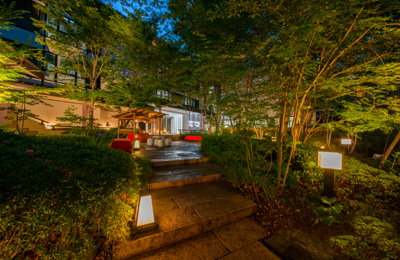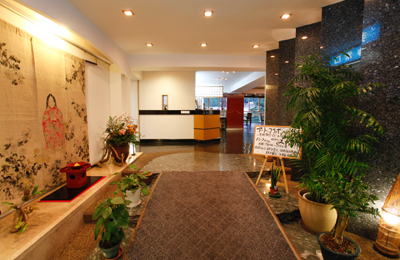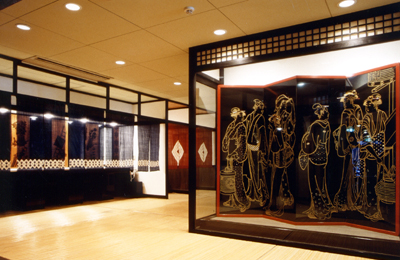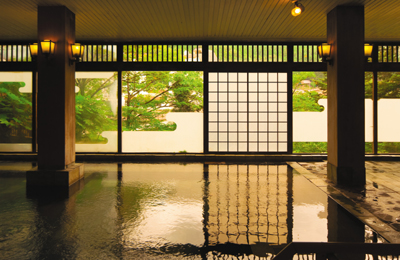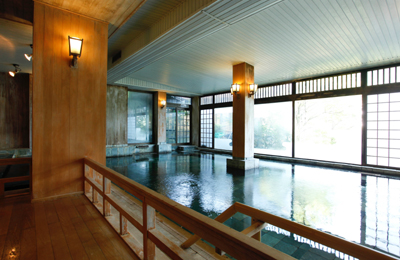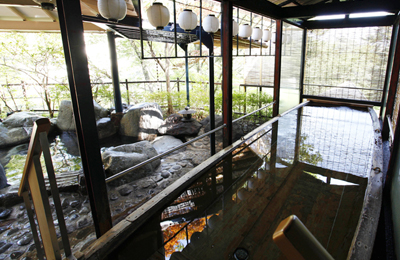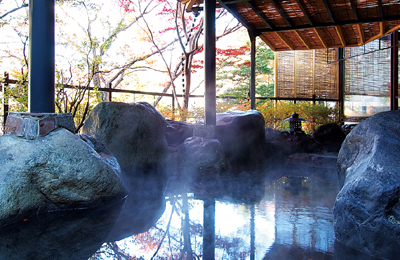 I went there twice in two days. It's a shame we can't take photos inside because all of the onsen were very beautiful! It was fantastic! All of them also had luxurious undressing and dressing areas with amazing hair and skin products.
So throughout the two days I was in Kinugawa I had six showers and tried samples of at least 32 different Japanese hair and body products. This marketing plan didn't work on me though, because I didn't know the names of any of the products I was using.
After about 1 hour there, I walked to the next one across town which was called Kinugawa Onsen Hotel.
https://r-cf.bstatic.com/images/hotel/max1024x768/725/72598104.jpg

Once again a beautiful hotel but I was a bit early, not to worry, there were free tea and snacks in the lobby as long as you showed your foreign passport.


I asked someone if I could stand outside on the small porch and she said ok. She opened the window and I stood there for a minute with my tea until someone came running and ushered me back inside. I guess it wasn't a very sturdy porch. By that time, the onsen was open and I took another shower and another bath and tried at least 4 more beauty products.


The last stop of the day was, Isshinkan. It was also a very nice onsen but I only had about 45 minutes to try it out. There was another rock pool inside which was not very hot.

I returned to my hotel.

There was a sign on the front door that said closed and so I had a bad attitude since I got there. It was about 4:45pm so this didn't make sense to me because check in time was 3pm.


To my surprise the door was open and there was a man sleeping on the bench inside. The hotel had given me instructions on how to do a self check in on a small computer. When I tried to put my code in...it didn't work. So I woke up the sleeping man thinking he could help me. All he said was "no, no, no, no" and he started to make a pot of tea. I gave him my passport and I just said "key". He just kept repeating no. I saw the wi fi password on the wall so I connected to it and called booking.com again. After 15 minutes or so on hold, the woman on the line said she would talk to the man for me in Japanese. So, I waved him over, he talked to her and then he gave me my key.
I went up to my room, finally put my bag down and then I was hungry. There is a cheap grocery store in that part of Japan called, Lion D'Or. Golden Lion. I found one on Google maps that was about a 30 minute walk away, so I made it my next destination. I got there in time for half price sushi, after 7 p.m.! I went home with a bounty of grocery takeout, again. As I walked pass the main town square, I noticed they still had a Christmas tree up, at the end of January. It was funny to me.
Before I got to Kinugawa, I thought that my illness was over. But after soaking in 12 different pools of hot water and running around soaking wet, I was sick again. I just ate my sushi and blew my nose all night long, again.